Container Flooring – Different Types of container flooring
A standardized container box is a ubiquitous logistics device that can be used to transport a wide variety of products across all types of modality. Containers are widely used in the maritime industry and help move billions of tonnes of cargo each year.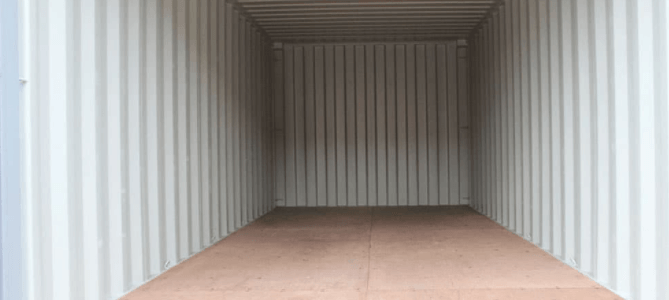 Today, containers are reused and used throughout offices and homes, often as cubicles or portable living spaces. The differentiated use of containers requires the adaptation of insight materials used as flooring. Choosing the right flooring is important because you need to be safe and aware of your health standards.
Purpose of the container and its floor
To make the right decisions about container flooring, it is essential to understand the composition of the container and the materials used to supply it.
A typical container is made of steel on the outside and a hardwood floor on the inside. This sturdy construction is essential to withstand long-distance sea travel. Normal life is about 10-12 years, depending on the number of container trips.
Regular containers carry all kinds of luggage and need a resistant structure to protect the goods from climate and other external influences. The use of durable and long-lasting materials improves the durability and life of shipping containers.
What you need to know about plywood and pesticides
Most of the standard flooring of produced containers is plywood, which is a tropical hardwood. The most used varieties are Keruing and Apitong. The advantages of this material are temperature, humidity, and high resistance to different types of cargo.
Nevertheless, there is a big problem with this solid wood. Its properties attract all kinds of pests and should be treated with crude pesticides. The use of highly aggressive pesticides such as aldrins is instead banned, but other pesticides can cause overall health problems for children and the elderly.
These health effects should be considered when the container is used for home or office use due to the pesticides on which the floor has been treated. For shipping purposes, no one spends a significant amount of time in the container, so these concerns can be ignored.
Accurate pesticide treatment of the container is at the front door of the container. The "Wood Component Treatment" section of the data plate provides detailed information on the treatments applied and the chemicals used. Nevertheless, the data plate does not provide any other important information regarding floor replacement, repair, or other damage caused by chemicals spilled into the container.
Therefore, it is always advisable to change the floor of the container. By purchasing a new container, you can request alternative floors such as steel or bamboo, or do not apply treatment to the floor.
Plywood container flooring alternative
More and more container producers are looking for alternatives to plywood. A popular alternative to plywood is bamboo. However, depending on the purpose of the container, the floor of the container can be adapted to different uses.
The following flooring is the most used and standard for container flooring.
Plywood and bamboo flooring
Both materials are extremely sturdy and durable, making them the most common and durable options for freight transportation.
Unlike plywood, bamboo is an excellent alternative to plywood floors because it does not need to be treated with such crude pesticides.
Steel and aluminum
Instead of plywood floors, it is common to use steel or aluminum floors. This material is extremely sturdy and waterproof and is used throughout industrial applications.
Vinyl
Vinyl floors are used for the transportation of oils and acids. Easy to apply, it can be spread over existing floors and simply glued to the surface. In addition, it is water resistant and easy to clean. It is also popular when using the container as a portable bathroom.
Home and office floors – imitation wooden vinyl boards + carpet tiles
Over the last few years, containers have become increasingly used for office and home purposes. Most commonly, vinyl boards, imitation wood and carpet tiles are used to cover the floor. The application is simple and can be easily replaced if needed. These floors are not suitable when the container is used to transport goods.
Epoxy coat
Epoxy coating is an additional option that can be added to most floors. Sealing the floor with epoxy increases its resistance. This is interesting if the container is used to transport liquids and acids.
Is the container owner looking for equipment?
If you're looking for the right flooring, you're interested in buying, selling, leasing equipment … right? Therefore, if it is an option instead of buying a new container, please contact a company such as container-xchange.