Voer hieronder uw Bahri-containervolgnummer in , moet de indeling NSAU1234567 hebben, ontvang de realtime Bahri-containerstatus.
Over Bahri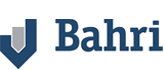 De National Shipping Company of Saudi Arabia (Bahri) werd in 1978 bij koninklijk besluit opgericht als een naamloze vennootschap, waarvan 28% eigendom is van het openbare investeringsfonds "PIF" van de Saoedische regering en de rest wordt op grote schaal in openbare aandelen gehouden door Saoedische onderdanen.
Officiële website: www.bahri.sa
Hulp bij het volgen van Bahri
Als u problemen heeft met ons containervolgsysteem, volg dan uw container rechtstreeks op de

Bahri-website

.

Als u geen trackinginformatie van de officiële website van Bahri krijgt, kunt u beter

contact opnemen met Bahri

.
Neem contact op met Bahri op sociale media
U kunt contact opnemen met Bahri via het volgende:
Bahri-formaat voor trackingnummers van containers
Wanneer u met Bahri verzendt, krijgt u een Bahri-containertrackingnummer met het formaat NSAU1234567, NSAU is het voorvoegsel van Bahri. Ken meer informatie over het volgnummer van Bahri-containers uit de onderstaande afbeelding.

Helpcentrum van Bahri Container Tracking
Als u een probleem heeft met ons Bahri Container Tracking-systeem, dient u uw probleem hier in, wij helpen u zo snel mogelijk verder.
Verklaren : we kunnen GEEN contact opnemen met de vervoerder of anderen namens u, we kunnen u alleen helpen uw pakket te volgen met uw Bahri Container-trackingnummer op het officiële trackingsysteem.
Laat het ons weten, we zullen proberen de status voor u te volgen. We kunnen echter geen namens u contact opnemen met betrekking tot problemen met de verzending. Neem voor ondersteuning contact op met hun officiële ondersteuningsteam.
handige links
Meer containerzendingen volgen