Enter your Bahri container tracking number below. The format is NSAU1234567 to get the real-time Bahri container status.
About Bari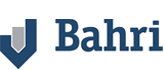 Saudi Arabian Shipping Company (Bahri) was established as a public company by royal decree in 1978 with 28% ownership held by the Government of Saudi Arabia's Public Investment Fund (PIF) and the rest held as public shares. . By a Saudi citizen.
Official website: www.bahri.sa
Bari tracking help
If you have problems with the container tracking system,

please track your container directly on the

Bahri website .

If you can't get tracking information from Bahri's official website

, we recommend

contacting Bahri.
Contact Bahri on Social Media
Bahri can be reached through the following
Bahri Container Tracking Number Format
When shipped with Bahri, you will receive a Bahri container tracking number of the form NSAU1234567. NSAU is a Bahri prefix. Learn more about Bahri container tracking number from the picture below.

Bahri Container Tracking Help Center
If you have an issue with the Bahri Container Tracking system,
Please let us know ,we will try to track the status for you.However,we cant contact on behalf of you regarding any shipment issue.For any support please contact with their official support team.
Useful Links
Track More Container Shipments