Indtast dit Bridgehead-containersporingsnummer nedenfor, skal have formatet BHCU1234567, få Bridgehead-containerstatus i realtid.
Om Bridgehead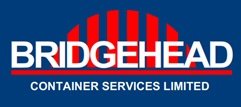 Bridgehead Container Services Ltd (grundlagt i marts 1977) er en etableret international containerudlejer med base i Liverpool. Virksomhedens flåde på over 50.000 TEU består af standard tørre varevogne, åbne toppe, en række sammenklappelige lejligheder og både 20′ og 40′ høje kuber. Vi handler på verdensplan, og vores kontorer/agenturer i mere end 30 lande administrerer over 100 depoter og tilbyder fuld service faciliteter.
Officiel hjemmeside: www.bridgeheadcontainers.com
Hjælp til brohovedsporing
Hvis du har problemer med vores containersporingssystem, bedes du spore din container direkte på

Bridgehead-webstedet

.

Hvis du ikke får nogen sporingsoplysninger fra Bridgeheads officielle hjemmeside, må du hellere kontakte Bridgehead.
Bridgehead Container Tracking Number Format
Når du sender med Bridgehead, får du et Bridgehead-containersporingsnummer med formatet BHCU1234567, BHCU er Bridgeheads præfiks.
Bridgehead har to præfikser: MBIU og BHCU .
Få flere oplysninger om Bridgehead-containersporingsnummer fra billedet nedenfor.

Hjælpecenter for Bridgehead Container Tracking
Hvis du har problemer med vores Bridgehead Container Tracking-system, indsend dit problem her, så hjælper vi dig hurtigst muligt.
Erklær : Vi kan IKKE kontakte transportøren eller andre på dine vegne, vi kan kun hjælpe dig med at spore din pakke med dit Bridgehead Container-sporingsnummer på det officielle sporingssystem.
Fortæl os venligst, vi vil forsøge at spore status for dig. Vi kan dog ikke kontakte på dine vegne angående et forsendelsesproblem. For enhver form for support kontakt venligst deres officielle supportteam.
nyttige links
Spor flere containerforsendelser